The following strategy was proposed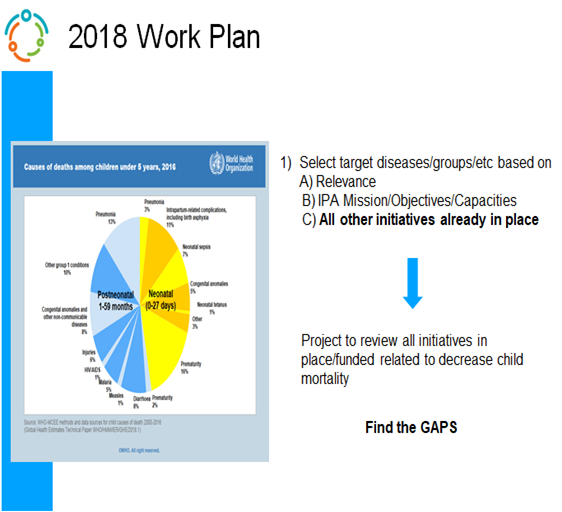 A first approach discussed in the SAG meeting was to include the following areas for future possible initiatives:
• Childhood diarrhea and pneumonia
• Newborn infections (newborn SAG also to be involved)
• Neglected infections such as typhoid and Dengue.
• Zika awareness and prevention strategies
Specifically, the following two initiatives were proposed by the SAG leader
1) "Vaccine Hesitance Project"
This initiative has been adopted by the SAG related to vaccination and a project proposal has been developed.


2) "Best management for Febrile Neutropenia" project
Based on the experience of different infectious disease groups working in the ever growing area of cancer and infections, an initiative to promote education in the best management of children with cancer, fever and neutropenia has been proposed to IPA. The proposal is based on an Educational Program that could be piloted in Latin America with support of IPA and other interested Societies, NGOs, academics, etc.
This project is the best candidate for a first SAG sponsored initiative for 2018-2019.